Purchase Tickets
All Tickets Will Be At The Door Under The Purchaser's Name
---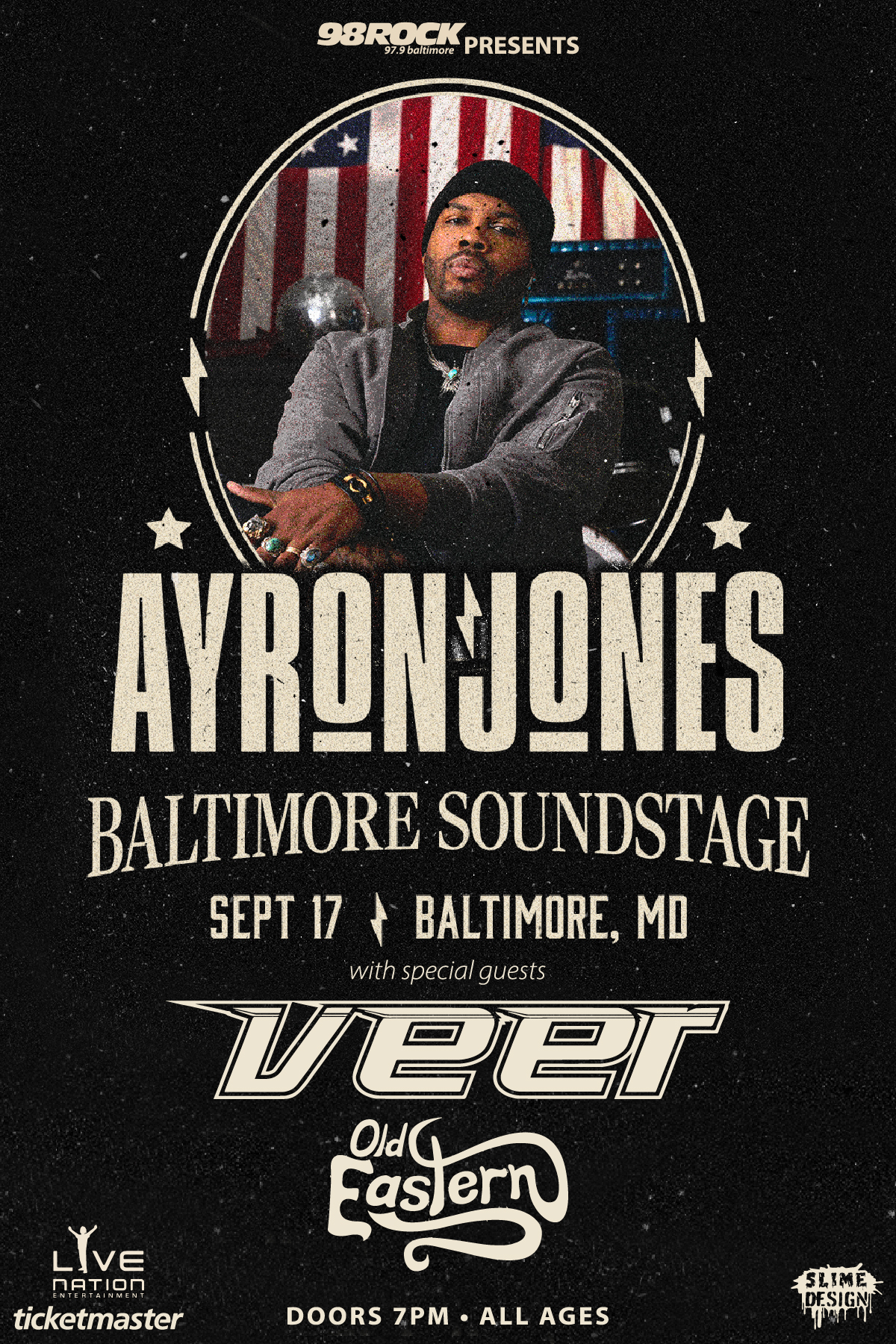 98 Rock Presents: Ayron Jones w/ VEER and Old Eastern at Baltimore Soundstage
Buy Now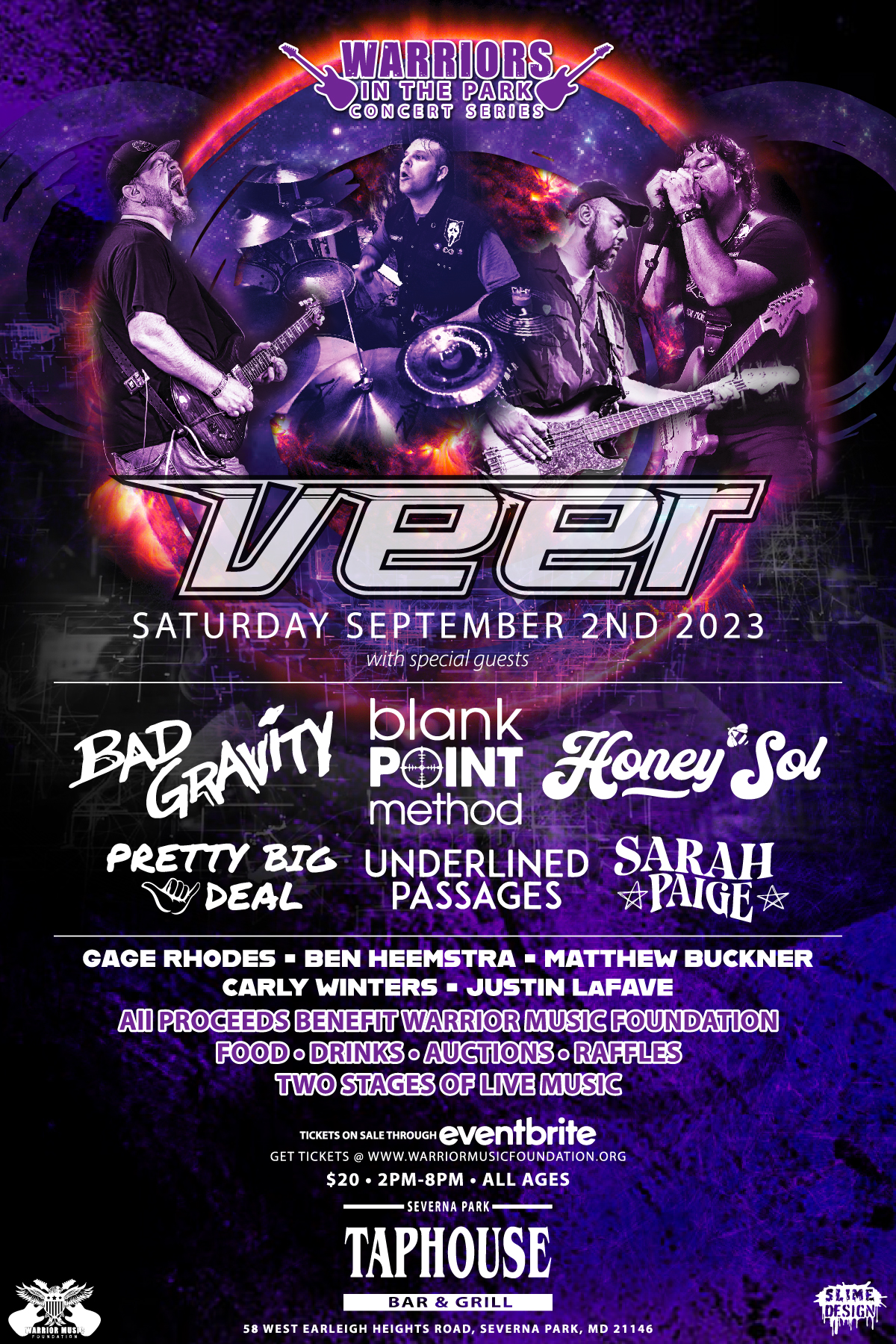 Warrior Music Foundation Presents: VEER
The third annual Warriors in the Park will feature VEER, Bad Gravity, Blank Point Method, Honey Sol, Greg Hoy and the Boys, Underlined Passages, Sarah Paige, Gage Rhodes, Ben Heemstra, Matthew Buckner, Carly Winters, Justin LaFave. Two stages of great music. Food and drink...auctions and raffles. All proceeds benefit Warrior Music Foundation. Help provide life saving services to our Veterans. September 2nd at Severna Park Taphouse. 2pm-8pm.
Buy Now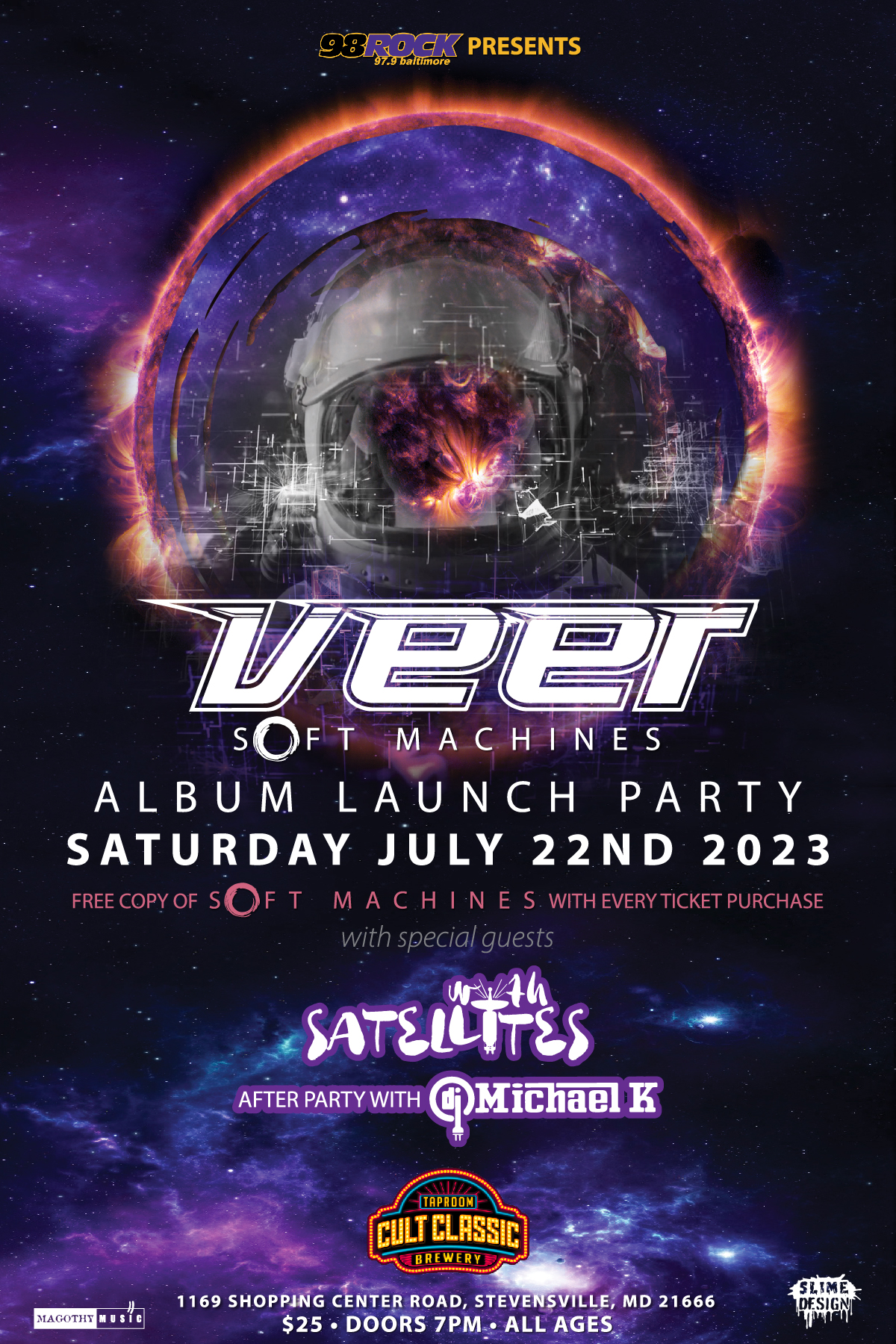 98 ROCK PRESENTS: VEER
ALL SYSTEMS GO, TIME FOR LAUNCH! VEER is ready to launch their brand new album Soft Machines on July 22nd 2023 at Cult Classic Brewing in Stevensville, Maryland. They will be joined by their good friends, With Satellites. There will also be an after party featuring DJ Michael K. Come celebrate the release of the new album and kick the summer off right. All tickets will be at the door under the purchaser's name. The future is here, are you ready?
*EACH TICKET COMES WITH A FREE COPY OF THE NEW ALBUM*
VEER - Sonarfest
VEER is back at their old stomping grounds, Fish Head Cantina and Rockin Sushi Bar for the 3 Day Sonar Fest. VEER plays on day 1, Friday June 23rd. Come out and enjoy some sushi and listen to a great lineup! Hit the link to get your tickets through Eventbrite and come on out and party!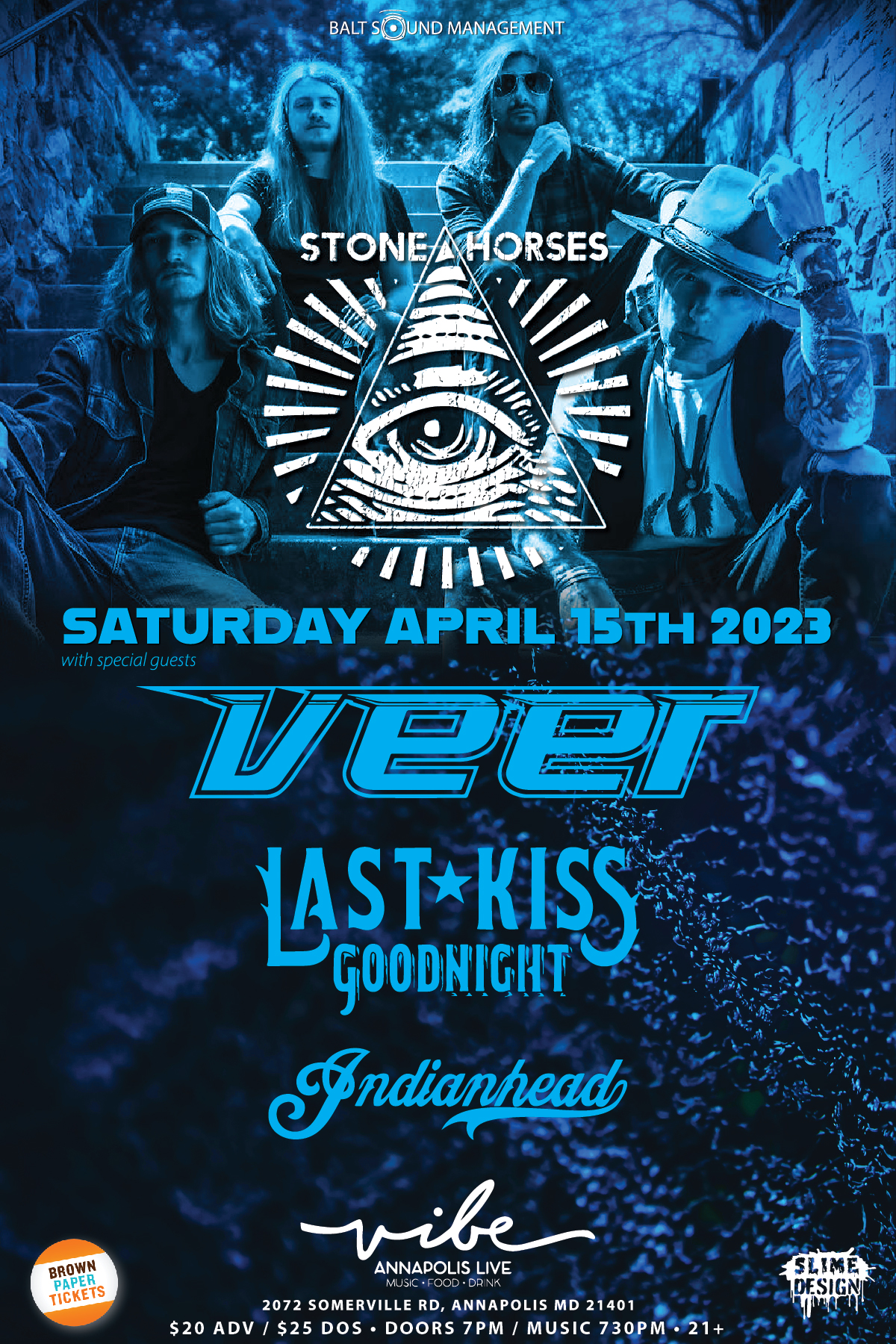 VEER - Debut at Vibe Annapolis
VEER's Debut Show at Vibe Annapolis with Stone Horses, Last kiss Goodnight and the return of Indianhead! All tickets purchased will be at the door under the purchaser's name. Let's kick off our first show of the New Year in our hometown!